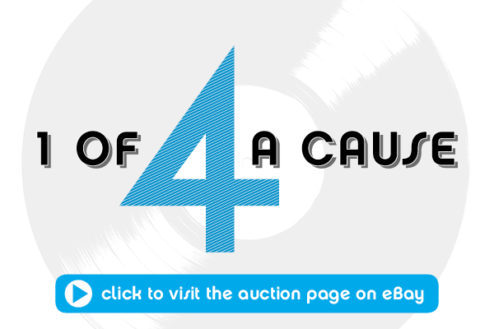 Yep Roc 20 is on the horizon! To celebrate twenty years of stellar music from amazing artists, we're bringing back a chance for you to own a piece of Yep Roc history! In honor of Yep Roc 20, we'll be auctioning twenty 45s that showcase the great history of Yep Roc artists for the latest installment in our "1 of 4 a Cause" auctions. All the money raised by these auctions will benefit local nonprofits. Test pressings are extremely rare first pressings of a vinyl record that are used to approve the vinyl pressing before the LP is mass-produced. Generally, only four copies are made– one for the artist, one for the producer, one for the label, and one extra (sometimes a few extra are made, but overall the quantity is always very small). Simply put, these are collector's items, and anyone in ownership of one is part of a very small and exclusive group.
Starting on 6/22, you'll be able to bid on:
Here's some info on the non-profits the proceeds will be going to:
Visit our eBay store here to check out the auctions! Happy bidding!
Still confused on what a test pressing is? Watch below!