Acclaimed singer, songwriter, and bluesman Jonah Tolchin's fourth studio album, Fires for the Cold, is out now on Yep Roc Records.
Featuring nine original compositions and a cover of Little Feat's "Roll Um Easy," Fires for the Cold is a reflection of the conflicts that engulfed Tolchin over the last few years. "Every record I make is like a record in time," Tolchin explains. "I found that for myself, and for this record, it has been important to delve into the depths of my emotions and confront them head on. The album became a healing process."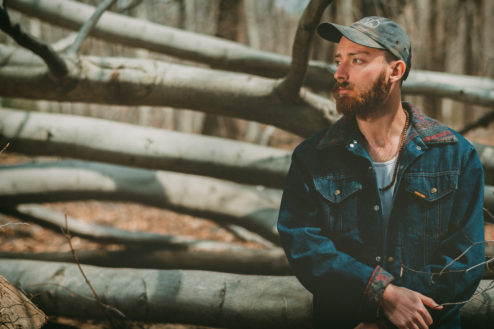 Recorded at Carriage House Studios, the album features many notable guests, including Jackson Browne and Rickie Lee Jones, who provide backing vocals on "Roll Um Easy." Sara Watkins lends backing vocals and plays violin on "Supermarket Rage" and Honeysuckle." The set also features A-list players, including Jay Bellerose (drums), Little Feat guitarist Fred Tackett, Greg Liesz (steel guitar), and Ben Peller (guitar).
Reflecting Tolchin's musical journey, the album's title was taken from a line written by the late poet Mary Oliver – "Poetry is a life-cherishing force. For poems are not words, after all, but fires for the cold, ropes let down to the lost, something as necessary as bread in the pockets of the hungry."
The album's first single, "Honeysuckle," featuring Sara Watkins premiered at PopMatters, who noted this "may be his most ambitious LP to date." Glide Magazine premiered the second single, a cover of Little Feat's "Roll' Um Easy," featuring Jackson Browne and Rickie Lee Jones, citing "Tolchin really does nail the emotional power of the original tune, reminding us that he is as much a songwriter of today as he is someone who can interpret the past." White Toyota Ranger recently premiered at Red Line Roots.
Get your copy of Fires for the Cold here or stream it on your favorite platforms.
In celebration of the album, Tolchin will embark on a 14-city U.S. tour beginning September 27 in Washington, D.C. Full list of dates can be found here.
Tags:
Jonah Tolchin
,
new releases