Yep Roc Records is excited to announce the signing of Portland, Oregon-based band Blitzen Trapper!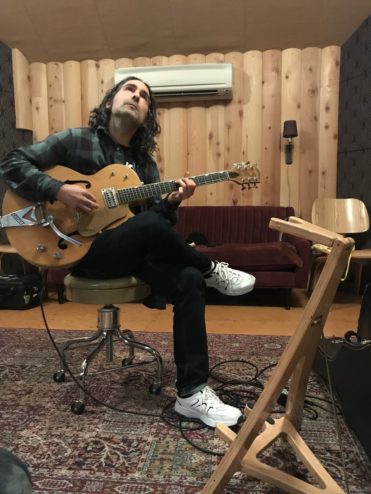 Over the course of nearly 20 years and nine full-length albums, Blitzen Trapper has crafted one of the more compelling and varied catalogs in contemporary rock and roll. Their musical style transcends genres, influenced by everything from folk, country and bluegrass to psychedelia, soul and pop. Singer and guitarist Eric Earley, the band's primary songwriter, is possessed with a musical and lyrical sensibility that is deeply rooted in personal narrative, naming Neil Young, Bob Dylan and Michael Stipe as his primary songwriting influences.    

The band released their breakthrough album, Furr, in 2008.  The album was met with universal acclaim, earning praise from Pitchfork, Paste, The Guardian, among others and was named one of Rolling Stone's 50 Best Albums of 2008. In 2018, Furr was reissued in celebration of the album's 10th anniversary. A decade on from the release of Furr, the band has released five more critically acclaimed and achingly beautiful records, as well as a live album with Jack White's Third Man Records. Their latest studio album was 2017's Wild and Reckless which was the companion album to their stage production of the same name.
We can't wait for what's to come! Be the first to get updates on new music by joining the Blitzen Trapper mailing list.